With all the overwhelming aspects of College, a little help can go a long way. There are many websites and apps out there looking out for us struggling college students. After a lot of searching, I have found some great websites and apps that make college a lil' easier. Here are the most useful apps and websites for college.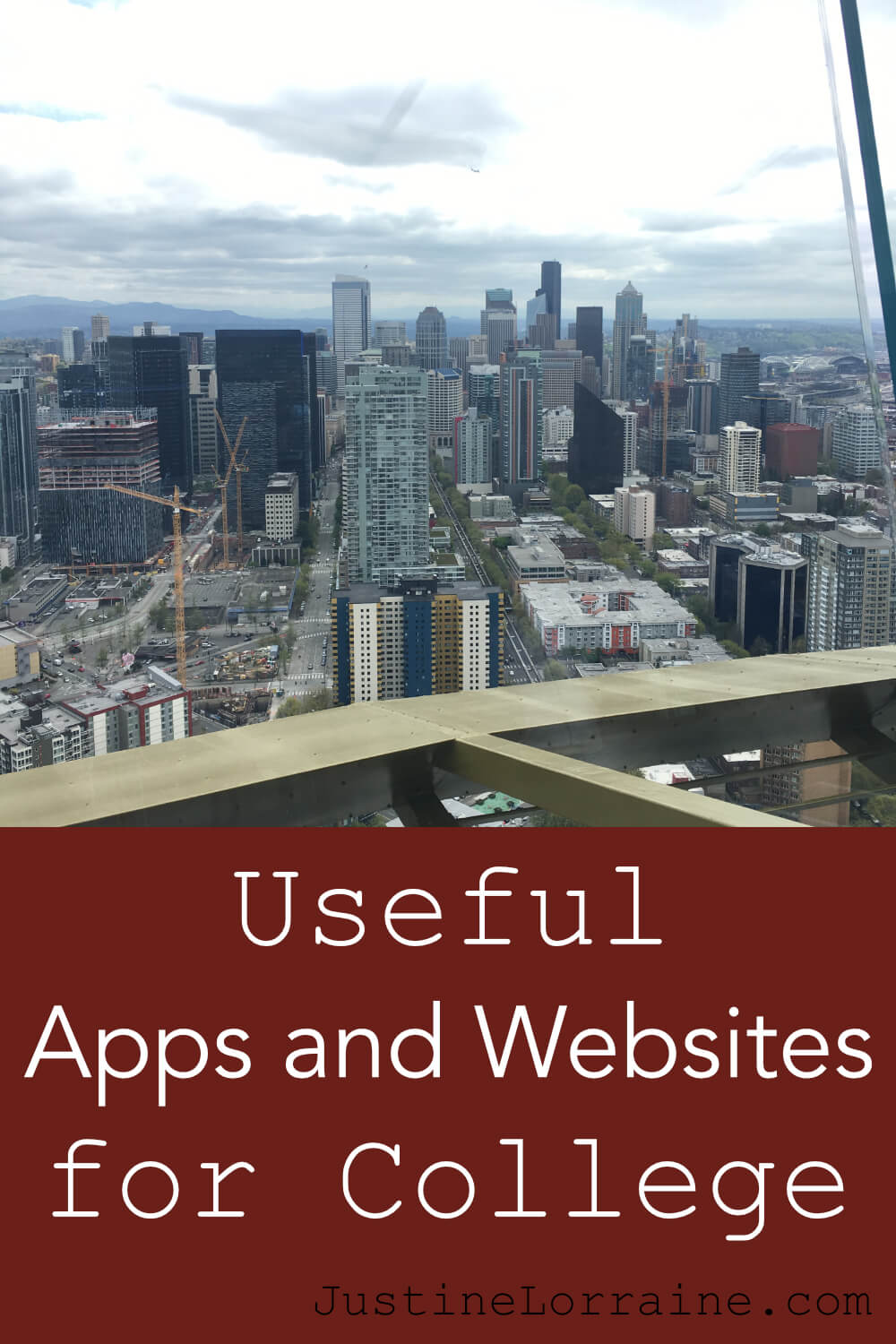 This post contains affiliate links. When you purchase through an affiliate link, we make a small commission at no additional cost to you. Disclosure
Useful Apps and Websites for College
Chegg is great for anything and everything. Textbooks? They got 'em. Tutoring? They got you covered there too. Textbook Solutions? Surprise, Chegg has it. Chegg has anything and everything for studying and figuring out coursework. Whether you need to get books for class, or need help with studying, Chegg is definitely a go to. The majority of their textbooks are extremely inexpensive to rent. Tutoring and textbook solutions can have a steep cost, however. Tutoring is, at minimum, $15 a week. Textbook solutions come with a monthly subscription of $14.95. This can be a little steep but, if you need the resources, this is a great place to find them.
I also reviewed Chegg's Textbooks services in another post. Here's the link. Buying Textbooks from Chegg: Is Chegg Worth it?


Google Docs
This one might start fights with my friends and professors. Some people in college like using Microsoft Word or another application but, for me, Google Docs is the best of the best. It is easy to use and understand. Google Docs also has a sharing feature that makes it easy to share among other people. This feature is great for group projects. For your essays and short responses, this is the perfect thing to use. There is a Google Docs app too. The app makes it easy to look at and edit documents on the go.
Spotify
Having music to survive college is a must. Spotify gives you access to plenty of good music. You can create playlists of your favorites and subscribe to other users' playlists too. It's great for when you are walking to classes, working out or even studying. There is both a free and premium version of Spotify. Spotify has a great deal on its premium version for college students too. College students can get Spotify, Hulu and Showtime for 99¢ a month for the first three months, then $4.99 a month after that. A great deal for students who don't want to break the bank.
The Outlook App
Outlook gives you quick access to your school email on your phone. Instead of having to log into your email from a laptop or online you can just click on the app and check your email. You can also have notifications on so your phone lets you know immediately when you have a new email. A lot of information about your college's events, campus life and classes is sent through email. Having a quick way to check your email is vital to keeping up to date with information.
Your University's App
My university has an app with information about dining, my student account, my courses, the campus newspaper, events and a lot more. The app even has a map of my campus. Many colleges and universities have similar apps that provide easy access to vital information. Your college's app is great if you want to discover events or read the school newspaper.  It's also great when you want to know what each dining hall is serving for the day.
There are plenty of apps and websites out there to help college students survive. Finding the right ones are vital to making college life easier. I hope you find at least one of these websites/apps useful for your college life.
Want More About College? I Got Some Great Stuff for You.
Ways to Get Involved on Your College Campus