I am obsessed with planners. Being able to write everything down in one place, with maybe a cute sticker or two, is super satisfying. One of my favorite parts of back to school shopping is picking out my newest planner. This year I decided to try a Pipsticks brand planner. I'm not gonna lie she is pretty dang nice. Check out my Pipsticks Planner Review below!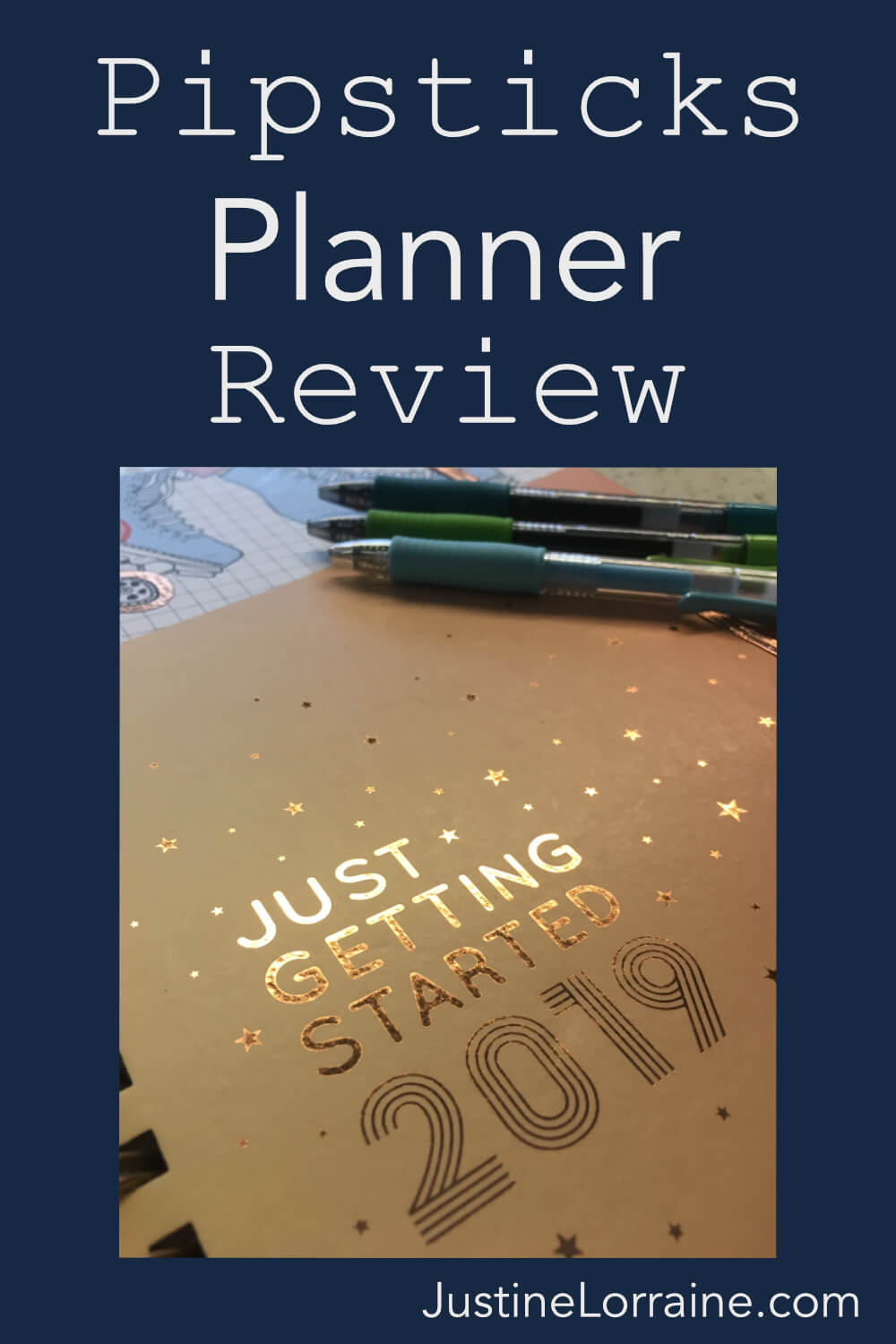 Pipsticks Planner Review
Pipsticks was a brand I discovered just browsing the planner section at my local store. I loved the way my planner looked and how fun it was. There were a ton of stickers and add ons included so I decided to try it out.
This post contains affiliate links. When you purchase through an affiliate link, we make a small commission at no additional cost to you. Disclosure
Just Getting Started 2019 Planner
The Negatives
My seventeen month planner has plenty of positives but it definitely is not cheap. Mine retailed at $29.99. So for those of you who can survive without a super over the top planner, you may not want to spend the money on this one. My planner also starts in August. It goes from August 2018 to December 2019. For those who aren't in school, this set-up may be a little weird or annoying.
The Positives
Where do I start? She's cute, colorful and she also comes with a bunch of stickers. There are six full pages of stickers customized to different seasons of the year. Anything from a cute ghost to a pair of sunglasses.
Pipsticks also has an online library of printables that you can use in your planner. If you buy one of their planners, just go to their website page listed in the planner and you will get access to their printables for free. There are some cute ones too.
This planner also has a fun holographic zipper pouch attached to the front, right inside the cover. Inside the pouch were sticky notes and a postcard too.
It also has a spiral binding, which makes it easy to bend and fold without any tears or rips. I have been this planner for the last five months and it has yet to have any significant rips or dents.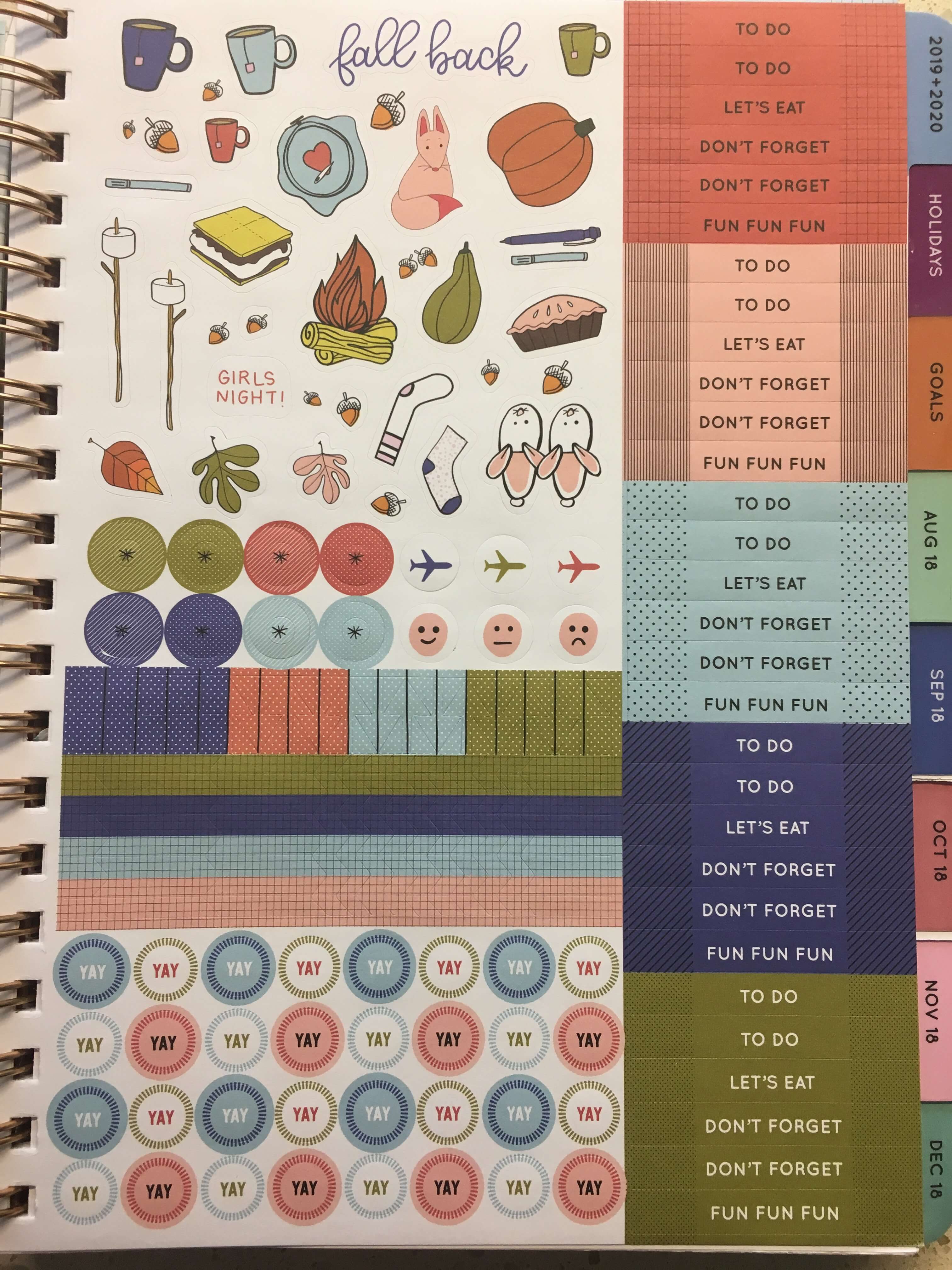 Different Options
If you are only looking for a place to write down to-do lists, a more simple, minimalistic journal or even a notecard would be a better alternative. Or, if you need a planner to write down just monthly plans, a small month planner without the weeks in between might be a better option.
Overall Review from an Expert at being Non-Expert
Quality: 8/10
Cuteness: 9/10
Perks and Extras: 10/10
Overall: 8.5/10
Want More Reviews? I Got 'Em