Bullet Journals have been popular for awhile. Pinterest has thousands of ideas of how to create and improve your own Bullet Journal. After seeing the hype around them, I decided to test it out. I excitedly bought a new Bullet Journal with cute cactus' on it, hoping it would somehow improve my life. However, I don't believe they live up to the hype.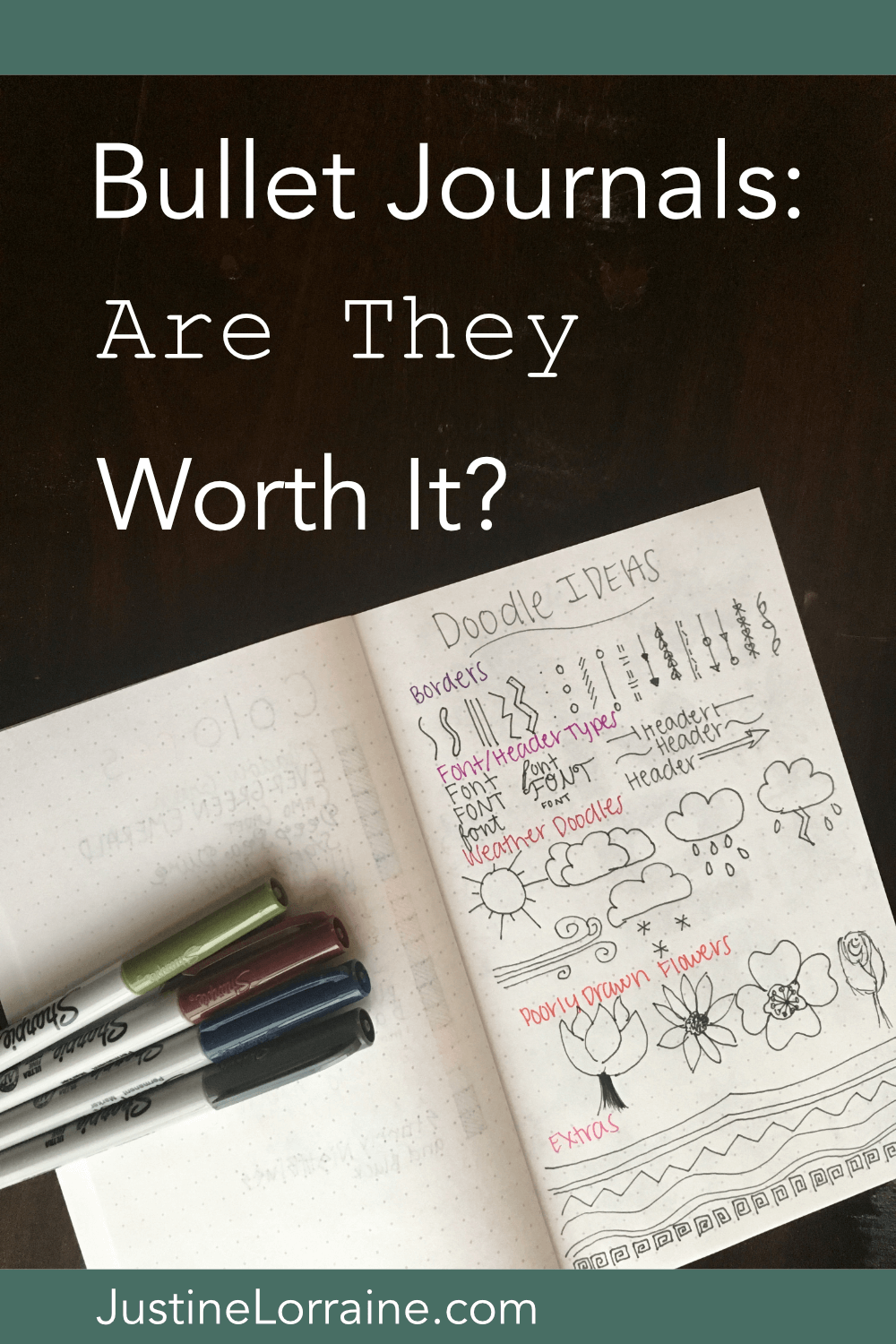 My Bullet Journal Review
What is a Bullet Journal?
For those who don't know, a Bullet Journal is a blank slate journal. It is meant to be filled with ideas and different designs. These could include trackers, to-do lists, bucket lists, things to try, and anything your imagination can think of. Because it is a journal, everything in the most basic Bullet Journal is hand written and drawn.
The Negatives
A Bullet Journal can be very beneficial but they take a lot of time and energy. It is not just a one and done. The initial set up is a lot. You have to create ideas for each page, set up each page and also make it look somewhat pretty. I quickly became tired of this. Each page took awhile to create. Even after spending a good amount of time creating a page, it would look so-so at best. My Bullet Journal definitely did not look as nice as the ones on Pinterest.
It is rough enough realizing that creating your perfect Pinterest Bullet Journal will never happen. However, it is just as rough, realizing you have to maintain the Bullet Journal as well. Many ideas for what to put into a Bullet Journal involve frequently reading, updating and coloring in pages.
A page like, 'How am I Feeling Today?', involves inputting your emotions for the day, every single day. Other pages that need updating daily include, 'How Much Water did I Drink Today?' or 'How Much Exercise Did I get Today?'. With these types of pages, a Bullet Journal can quickly become time consuming. It can take time out of your day you don't have. Or, in my case, time out of your day that could be used for watching a terrible movie on Netflix.
The Positives
There are some positives of Bullet Journals. They are great for reflection. It is good for tracking progress on specific goals or seeing how your habits have changed over time. You can also write down fun ideas, to-do lists and bucket lists too.
Different Options
However, if you want to track something or write down a list, there are plenty of apps to help you do that. You also don't have to be reminded of your terrible drawing and writing skills using an app too. If you are dying to write things out by hand, printing out an online printable or printing something you designed online will save a lot of time and dignity.
Overall, Bullet Journals are something I don't recommend, especially for those who are not great at design and drawing, like me. But if you want to try it and challenge yourself, I congratulate you.
Bullet Journal's Rating from a not-so-expert:
Overall: 5/10
Difficulty: 6/10
Recommend? No
My rating/review is based on a completely blank bullet journal, with no additions or pre-made pages.