As a college student, I have been struggling to keep track of my spending. Whether it is online or in store; with cash or card. I created this Monthly Finance Worksheet to help keep track of all of my expenses.
Monthly Finance Worksheet
I can easily use the worksheet to keep track of dates and amount spent. There is also a column to write where the money was spent and for what. Once the month is over, you can calculate your overall expenses and write them at the bottom of the page.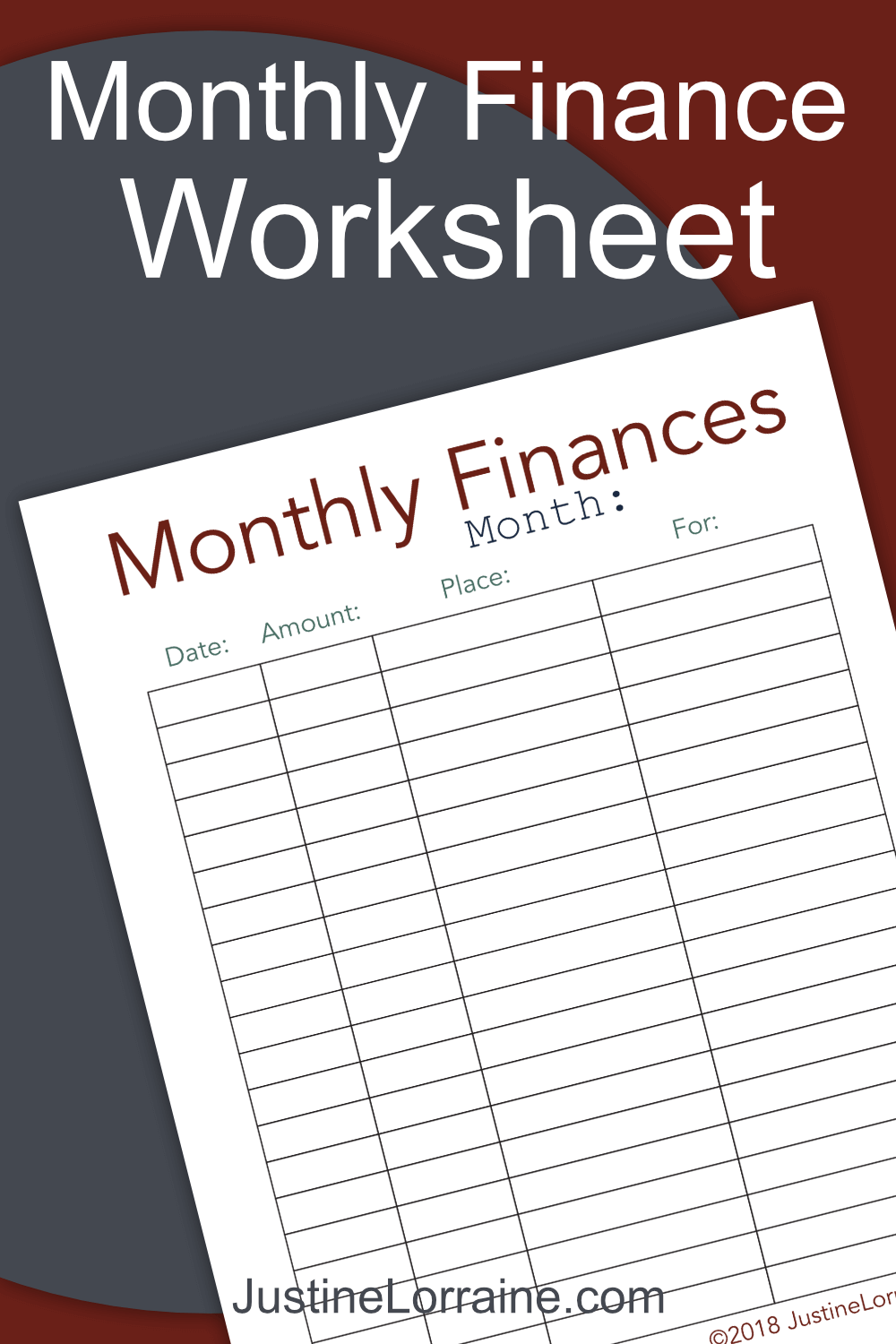 This worksheet is perfect for college students like me, or those who just want to keep track of how much they are spending in a month. It is also helpful for those who want to see what they spend their money on. If you believe you spend too much each month, you can use the worksheet to find places to cut back on spending as well.
Just click on the picture below to access the worksheet, download it and print. Then get to tracking!