The Home Management Binder for Young Adults, helps young adults, like myself, get their lives in order. As a twenty year old, I am still making that awkward transition between child and adulthood. This binder has allowed me to get more organized. The binder was created by Sunshine And Rainy Days.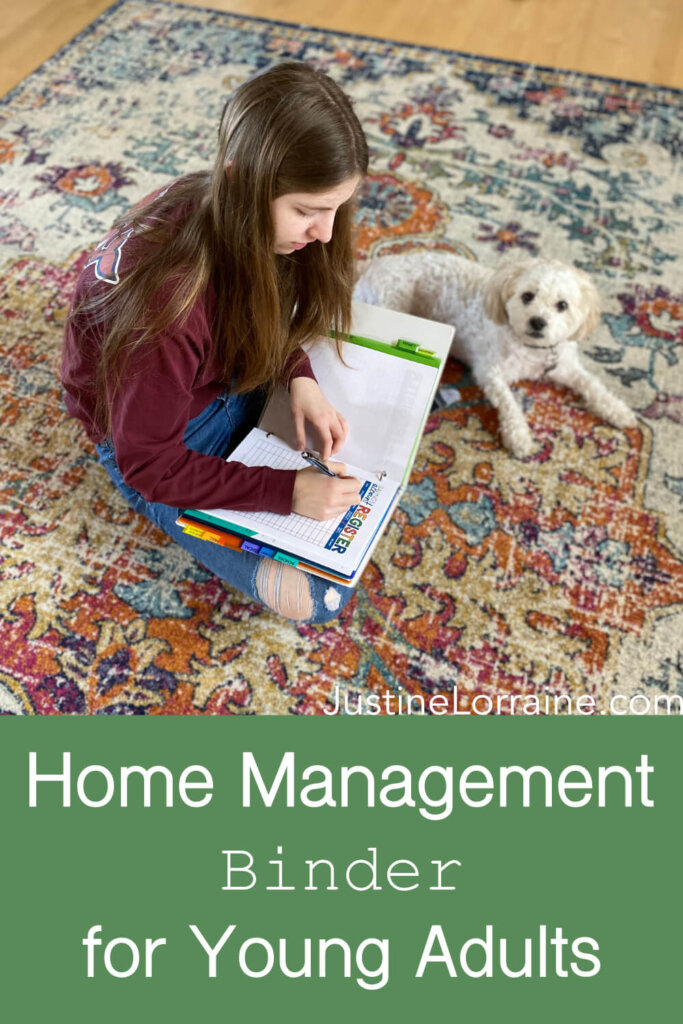 What Does the Binder Include?
The binder includes sections for personal information, budgeting, medical info, exercise tracking, banking, yearly expenses, cash envelopes, password keepers, school info and much more. There are a grand total of 86 pages to choose from in the Binder.
How Much does the Binder Cost?
The binder costs $27. It comes in a digital format. There is no physical product or shipping fees involved. The 86 pages of information and organization is definitely worth the $27.
Why Should I Buy it?
Are you a young adult? Do you have a lot of things to keep track of and remember? Do you want to be more organized? If you answered yes to these questions, then the Home Management Binder for Young Adults is exactly what you need.
This post contains affiliate links. When you purchase through an affiliate link, we make a small commission at no additional cost to you. Disclosure
Sold on the Binder? You can follow this link to get it.
The Home Management Binder for Young Adults is exactly what any young adults needs to become more organized. It will relieve the stress of trying to keep important information in order. The best part is, the binder organized information while looking cute at the same time.