Thinking about studying abroad? This is the post for you! Studying abroad can be incredibly fulfilling and exciting…if you let it. After spending nearly two semesters in Austria, I have discovered important ways to make the most of my time abroad. I have compiled a list of the most important things needed to maximize and improve your study abroad experience.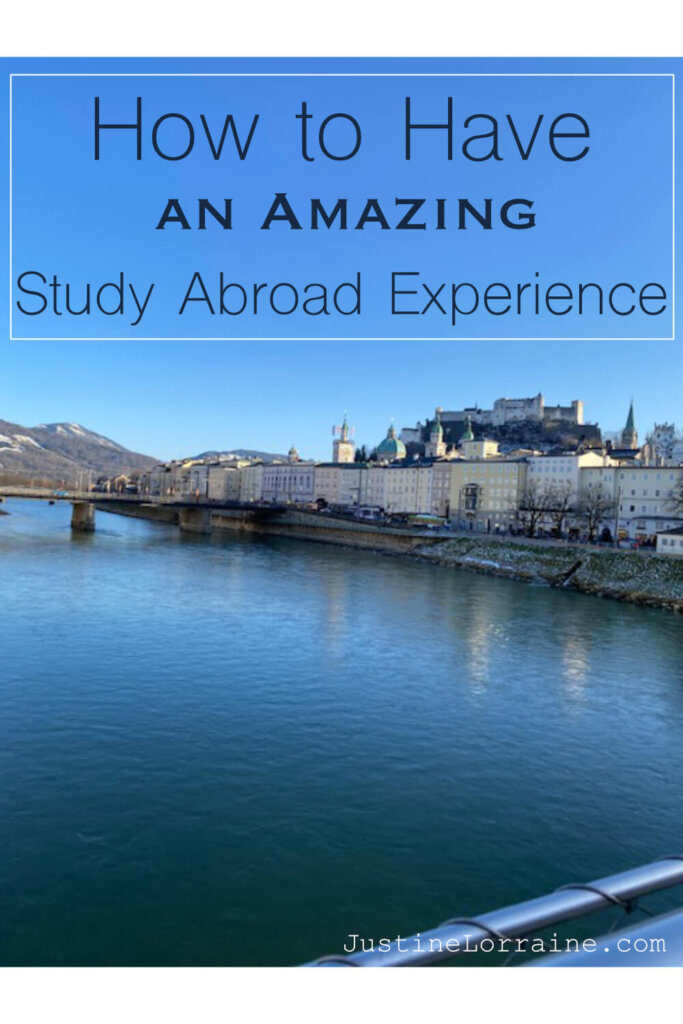 Research Where You Would Like To Study Abroad
Before going anywhere, it's vital to know what you're getting yourself into, especially if you plan to live in a foreign country for a semester or even two! Make sure to research every potential study abroad place thoroughly before jet setting. The last thing you want to do is choose a place where it rains 364 days of the year when all you wanted to do is soak in the sun. Even after you have chosen your study abroad location, do more research!
Unless you choose to study on an island, it's likely you'll travel to other cities and countries while abroad. Even if it's a quick weekend trip, research will maximize the time you have. There are some really cool and unique cities out there. Make sure you see the best they have to offer!
Talk To Others!
This one can be a little confusing. It's an umbrella term that really encapsulates a lot that is needed to enjoy studying abroad. When traveling, it's important to be outgoing and make an effort to talk to others, especially those in the study abroad program with you. Make an effort to get to know those in your program. Take the first step and say hello! Chances are they are as anxious as you to make friends.
Advocating for yourself also falls under the umbrella idea of Talk! Being in new countries with different cultures and sometimes languages makes for some interesting situations. I have had my share of embarrassments in new countries just by not speaking up for myself or communicating with people. Being your own friend and advocate can make your life 100x easier and get you out of those cringe situations quicker.
Write About Your Study Abroad Experiences as They Happen
Picture this. You just had an amazing experience while studying abroad. You feel incredibly alive and are having the time of your life. The last thing you think to do is to write about it. I can already hear you yelling at me. I'm in a new country, filled with new experiences and people, why would I want to waste time writing? Well, it's a great way to treasure all those new experiences and remember them better. I am not asking you to spend half your time abroad boarded up in your room writing. Just take a brief five minute writing break each day or week to write about some really amazing parts of studying abroad.
Writing is a great way to recall experiences better. When looking back at my journal, from my time abroad, I read details about experiences that I would have forgotten otherwise.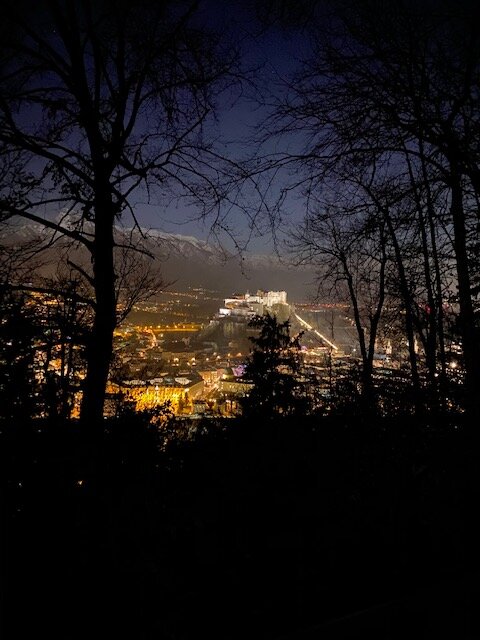 Do Your School Work! (At Least Occasionally)
This is probably the most boring and tragic advice in this post. In order to have fun studying abroad, you also have to put some work in. The last thing you want is to have professors, advisors and parents breathing down your neck because you decided to travel instead of go to class. Professors generally understand that, while you're abroad, you want to have fun, travel, drink, explore and much more! Professors will give you reasonable amounts of work but it is your job to do it. Once you do, you're able to travel and run free! Sounds like a good trade off!
PSA: Most likely, the grades you get abroad won't land you on the dean's list. It's okay to trade off a little study time for exploration time. I won't judge you. I traded in some A's for B's, during my time abroad, because I valued exploring with friends a bit more than a 4.0. I'm not ashamed to say that and it's okay if you have that mentality too. But, as I stated above, still do the work! Even if it isn't your best.
Get Lost and Have Fun While Studying Abroad
Grabbing some friends and hitting the town without a plan can be incredibly exciting. While it's important to do your research and pre plan some activities, this does not always have to be the case. Getting lost and exploring random parts of a foreign town can be just as fun (do this safely of course). Cities are well known for having secret gems and areas that only the locals know about. If you explore enough, chances are you'll find some of these places!
Don't Forget to Breathe
Throwing yourself into new situations can be incredibly exciting! However, it can be incredibly stressful too. With new places, things and people, there is always an increased chance of stress and awkwardness. Take everything one step at a time! Even if you feel awkward or embarrassed in the moment, know it is completely normal. We all get into situations like that, especially when studying and living in a new environment. View situations not as embarrassing but, instead, as fun learning experiences. When you breathe and take every situation as a way to grow, life will be a lot funner!
Awkward language barrier? Breathe! Got lost and are afraid to ask for help? Breathe! By just breathing and trying to find enjoyment in every new experience, you'll enjoy even the most awkward of your study abroad experiences. Some of the best stories and memories of your time abroad come from embarrassing moments.
Conclusion
Traveling can be stressful but if you allow yourself to have fun and be open to new experiences, your time abroad will be amazing! The suggestions listed above have helped me turn my study abroad experience into something I will cherish forever. Just remember, have an open mindset and don't be afraid to throw yourself into new situations! Things don't have to be chaotic or stressful if you don't let them be! Go out, explore! Have fun! I hope my advice helps you get the most out of your study abroad experience!
Want more about College and Studying Abroad? I got the perfect posts for you!
To Study Abroad or Not: How to Decide