So, that senior in your life is about to graduate. Congrats. If you received a cute, perfectly designed grad party invite in the mail, it can fill you with joy and pride, and also with some dread. Figuring out exactly what a soon to be high school grad wants as a gift can be daunting. Even more so, if you have a hundred different grad parties to attend. But not to fear, there are easy, low stress gifts that any grad would appreciate. Here are the perfect gifts to give at a high school grad party.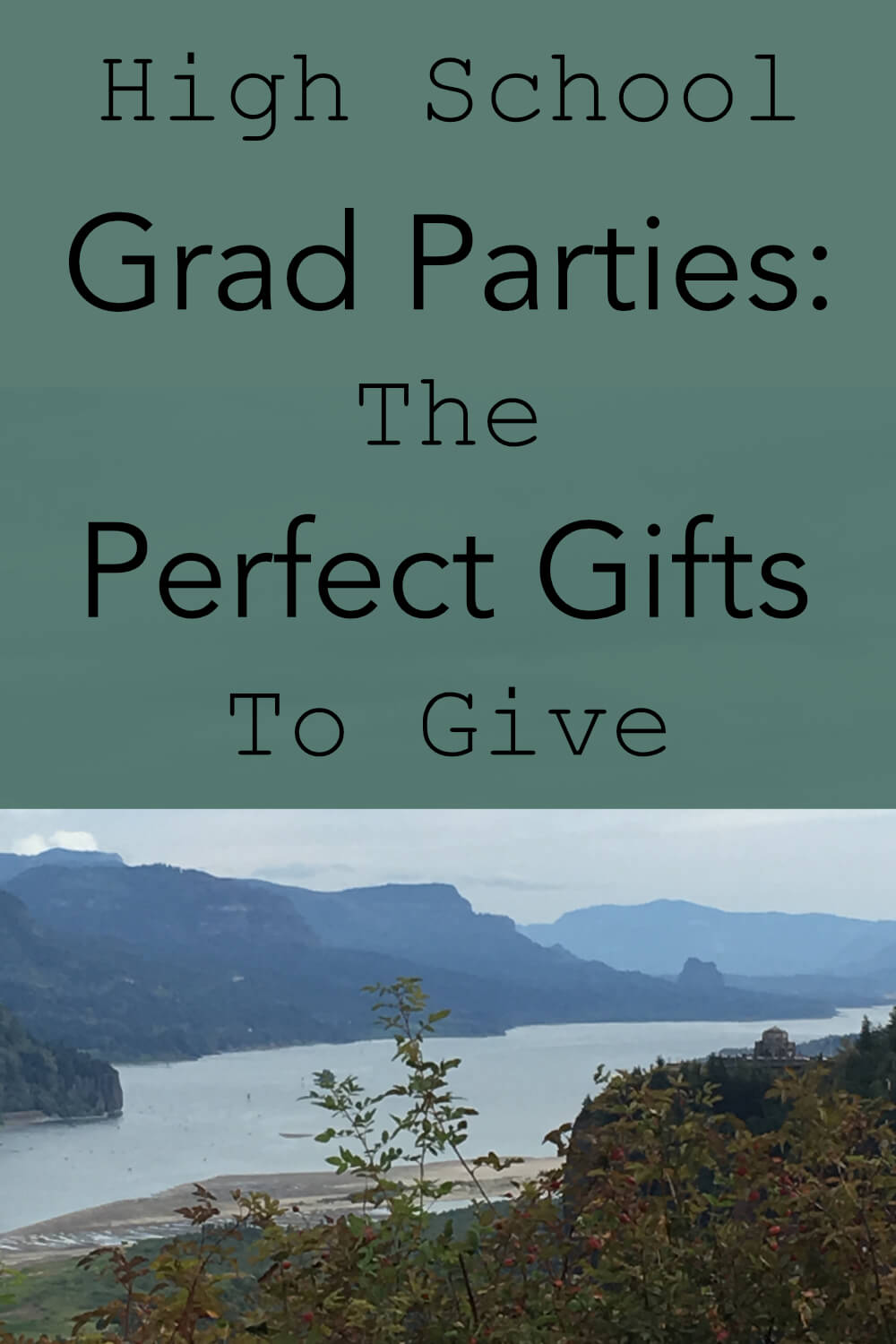 This post contains affiliate links. When you purchase through an affiliate link, we make a small commission at no additional cost to you. Disclosure
High School Grad Parties: The Perfect Gifts To Give
Money
Surprise, surprise. A teenager wants money? An utter shock. If you know the high school grad well, you may know that all they want is money to use to hang out with friends and explore. Even if the money isn't going to be used for something fun it always useful. Textbooks? Their price tags aren't pretty. If your grad plans to attend college, any sort of money could help with that.
For those heading to college, you can also provide them with small bills and change they could use for laundry (it gets expensive fast) or vending machines, while at college. This idea definitely isn't the most creative on the list but it will get the job done. Not to mention, I'm sure the person who receives it will be very grateful.
Gift Cards
Know the favorite store of the new high school grad? Get them a gift card to that store so they can be in shopping heaven. With a gift card, grads can easily shop for whatever they want. This way, it is a bit more personal than money, but the grad still gets to pick exactly what they want. For the new college student, gift cards can be used to buy stuff for their dorm rooms or for a new wardrobe while at college.
Photo Book
Who doesn't love reminiscing about the good 'ol days. This gift is the perfect one to give if you love crafts and want to make something unique. If you're close with this new grad, giving them a book with a ton of photo of old memories is a great gift. This way, they can look back at old memories while heading to new adventures after high school. When they're feeling especially nostalgic, they can just look at the photo book you provided them.
Here is a cute and simple photo book.
Dorm Snacks
This gift is specifically for grads heading to college. Snacks are the key to anything in life, especially late night study sessions and hanging out with friends. When the dining hall is too far away, snacks are the perfect meal replacer. If you know the grad's favorite snacks and treats you can create a cute basket of them for a grad gift.
Here are a few of my fav dorm snacks:
Bookstore Gift Card
Again, another gift for grads headed to college.  A gift card to their college bookstore is perfect for grads looking for school merch. With a gift card, they can get a new sweatshirt with their school's name or logo. They can get a lanyard, keychain, reusable bottle or anything their heart can dream of. They could even use the gift card to buy textbooks at the bookstore. The options are endless. Also, the grad heading to college will be forever grateful for this gift.
Stationary Supplies
Final one, again meant for soon to be college students. Stationary supplies are vital for any college student. They can also be fun to have for a stationary enthusiast, like me. Stationary supplies are a great way to fill up desk space in a college dorm room and can really help with studying as well.
Want some bomb stationary supplies. I got you:
Gift Book
Another great idea for a kid heading off to college is this Graduation Gift Book my mother and I created.
These are just a few ideas of the perfect gifts to give a high school grad and impress them with. I hope you got some useful ideas.
Want More? It's Your Lucky Day, Cuz You Got It.
Useless Items for a College Dorm Room